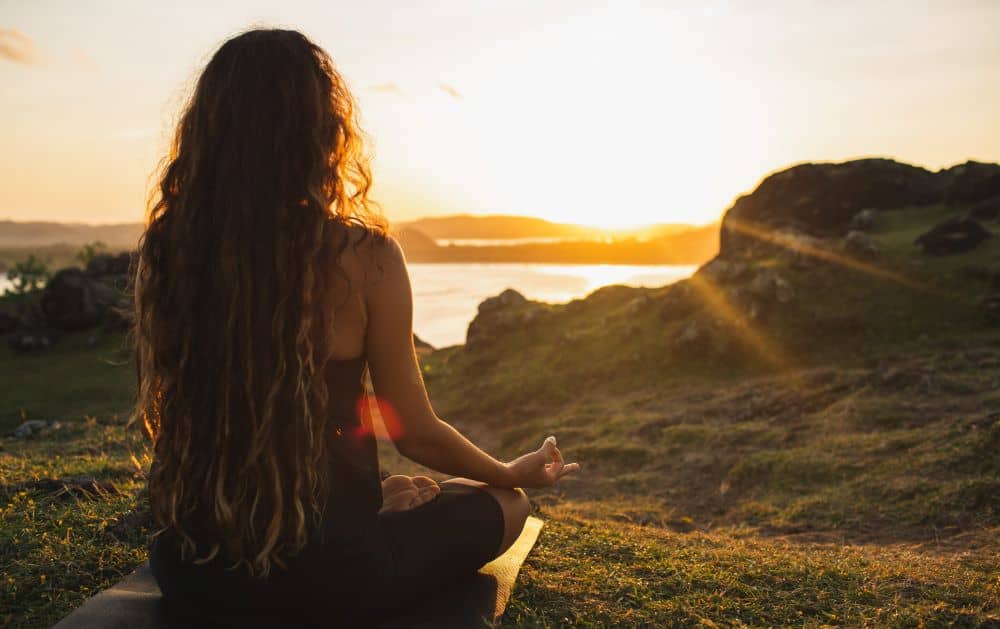 Are you working toward a difficult goal or making another significant change in your life? Maybe you are applying for a new job, looking for a new relationship, working toward a promotion or wanting to recover from a traumatic experience. Nurturing self-empowerment will help give you the self-confidence and clarity you need to stay focused and on track to achieving your desires.
What Is Self-Empowerment?
The term empowerment refers to becoming powerful. Self-empowerment is taking control over your life and feeling the power of making your destiny.
Self-empowerment means making a conscious decision to take charge of your path. It involves being self-aware, making positive choices, taking clear actions to work toward your goals, and being confident in your ability to reach your goals.
11 Tips to Empower Yourself and Create Positivity In Your Life
If you feel like you need to improve your self-worth, level of confidence, or mental outlook we're here with the 11 best tips for empowering yourself and inviting positive energy into your life:
1. Don't Just Feel It, Do It
Self-empowerment is more than just a feeling. It involves action and a great deal of self-awareness, an understanding of your strengths, the ability to recognise your weaknesses, and deep knowledge of your goals and the steps needed to achieve them.
2. Set the Right Goals
True personal empowerment involves a constant willingness to grow, learn, make mistakes, and continue the work to do better. Setting realistic goals and taking small steps toward them will move you toward fulfilment, happiness, and success. Identify what you want to achieve and how you want to feel and decide which goals will have the most impact.
Many little steps and successes help keep you motivated and build confidence. Remember, success takes time and is a result of consistent choices and actions. It is fine to have significant goals but make sure to break them down into small, achievable, clearly identified steps.
3. Pay Attention To Your Self-Talk
I'll never understand this.
There's no way I'll get this promotion.
This is a waste of time.
Why does this always happen to me?
If you have ever said something like this to yourself then it's time to start paying attention to your self-talk as "what you speak is what you seek".
A simple switch in how you talk to yourself can have a significant impact on staying focused, motivated, and confident. Focus on what you can do and what you are in control of rather than emphasising the negative.
Work on cultivating a positive attitude and mindset through:

4. Surround Yourself with Positive People
Along with developing a positive attitude, choose to surround yourself with like-minded, positive individuals. Just as laughter is contagious, so are positive or negative attitudes.
Spend time with upbeat, supportive friends and family members who will encourage you and motivate you as you work toward your own goals. Experiencing their positivity can improve your mental well-being, minimize your negativity, and empower you to follow your dreams.
5. Be Assertive
Empowered individuals are comfortable making their needs, ideas, and thoughts known and clear. For example, if you are invited to a social event but have a deadline looming, let your friends know you can only stay for a certain amount of time. There is no need to feel guilty for kindly yet firmly confronting situations or letting your needs be known.
6. Be Proactive
Empowered individuals don't wait for opportunities to come to them. They make their opportunities. For instance, an empowered person who is trying to land a new job will be actively submitting resumes, visiting local businesses they are interested in working for, networking, learning new skills, overhauling their resume, and connecting with former coworkers.
Be willing to take action, face challenges head-on, and develop a plan of action for the tasks at hand.
7. Prioritise Self-Care
Feeling healthy and balanced naturally translates into better performance and improved self-esteem. Whether you schedule a weekly massage or trip to the spa, take time to watch a few hours of your favourite show, take a hot bath with Epsom salts, or enjoy some weekly time with friends, feeling relaxed and renewed can help increase your productivity.

8. Identify Your Passions
Take some time to explore and learn what you are truly passionate about. Is it Art? Animals? Theatre? Charity? Writing? Sports? The Outdoors? Reading?
Finding something you love makes it easier to stay committed and focused when working toward your goals. It also gives you a great understanding of yourself and is an important part of becoming self-empowered.
9. Do Some Deep Cleaning
Having a clear, organised space around you is great for feeling more in control and inviting positive energy into your space. If your home or office is currently cluttered and messy, take some time to clean it up and see if it affects your mood, productivity, and motivation.
Start with the most cluttered room in your house or office and work on clearing the space out, getting rid of anything you don't need, improving the storage, and organising clutter. Focus on the rooms you spend the most time in and work from there to declutter your entire space.
10. Encourage Others
Helping others is an amazing way to help yourself. We all depend on the support of others to be successful.
Consider volunteering at a local charity, helping a friend or elderly neighbour out with yard work or a project, spending time at your local pet shelter, or just being there to listen and support others as they need.
11. Cleanse Your Space With Smudging
One of the best ways to encourage feelings of empowerment and invite positive energy into your life is by smudging. Smudging is all about cleansing energy from spaces, promoting relaxation, improving clarity, and nurturing yourself and your surroundings.
You can smudge once a month or whenever your gut instinct tells you it is time. To cleanse your space, gently light your smudge stick, candle, or incense and deliberately waft and push the smudge smoke to fill and cleanse tricky, unreachable areas such as hallways, corners, and closets.

Are You Ready To Live a Self-Empowered Life?
People who make a conscious effort to live self-empowered lives are often more fulfilled, in control, and satisfied. Take the necessary steps to invite positive energy and empowerment into your daily life and work toward Enriching the Inner You.
For more tips on cleansing your space, inviting positive energy around you, and feeling empowered, reach out to our team of experts. We'd be happy to recommend the best products to you to help you on your journey to health, wellness, and happiness.