This guide will help you get the best possible experience and enjoyment from your botanical soul soak.
We believe that our blend of soaks isn't your typical pedicure, manicure or bath additive. Each is crafted to bring your senses to life, replenish and nurture your soul … that is why we call them soul soaks.
Vibrant Souls was one of the first to introduce a special blend of crystals, organic flowers, and scents within a high-grade mix of beneficial salts. Our soul soaks are unlike any other; the mix is specially formulated and all are elementally crafted, so the ingredients work in harmony to promote their intent and purpose.
Whether you are looking to empower or relax the body, mind, soul, or your environment … you can choose from our soul soak range to achieve whatever you desire. Unmeasurable yet powerful, this will benefit you, those around you, and your immediate atmosphere.
Vibrant Souls has crafted our soaks for the following intents:
Abundance – good fortune, wealth, prosperity
Devotion – love, relationship, self-love
Manifest – attraction, making it happen, empowerment
Protection – defence, strength, rebuilding
Sensuality – passion, excitement, stimulation
Tranquillity – calm, reflection, peacefulness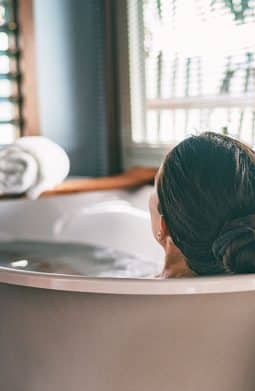 Cleansing With Your Soul Soak
The most common use for your soul soak is as a bath soak, but it has so many more applications to benefit you daily. Cleanse and bath with salts to have a positive effect on spiritual, mental, and emotional levels. Remove the negative elements you may be carrying and wash away to open the way for positive experiences and clarity.
Use abundantly within any bath, treatment, ceremony or throughout any room to boost your soul and space with love, gratitude and uplifting positivity that brings an overall calmness.
Personal Use
Not just for the bath, you can use your soul soak as a body scrub, either with additional base oils, milk or water. Best done within the shower or bath, take some of the soul soak then mix and combine to a smooth paste to gently rub over the face and body and rinse off. As you scrub and rinse, take soothing breathes through the nose and out through the mouth to immerse the senses.
Use in Treatments and Ceremonies
Vibrant Souls Soul Soak is crafted from all-natural products so it is safe to use within treatments and ceremonies to offer a refreshing and immersive experience. As we mentioned above you can mix and dilute for body scrubs, manicures pedicures, milk baths, floating tanks and birthing or christening ceremonies … just combine as an infused cleansing wash or anointment (remove crystals as required).
Use Within a Room
Because of the natural base of our soul soak you can use it to subtly deodorise and purify the air within a room or space. Select an appropriate container or surface that is oil proof and sprinkle your soul soak mix approximately 1cm thick. Place within the room in a safe area away from pets and children, preferably within a soft draft to cleanse the incoming air and emit the uplifting fragrances. Replace when the mix dries.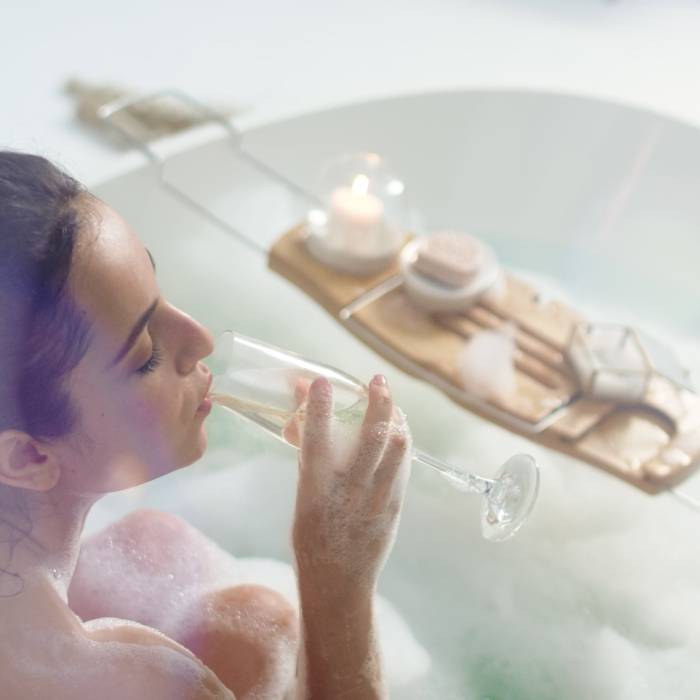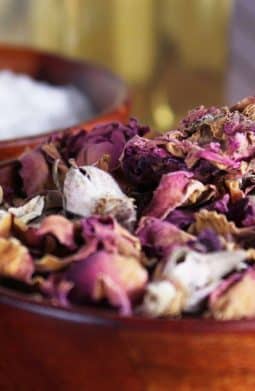 Complement Your Experience
Like most of our products, we work hard to ensure they work independently and in harmony together to achieve the ultimate pleasure and indulgence.
Our Enchanting Soy Candles are the perfect partners for your Soul Soak experience to burn before, during or after and come in varying forms for all spaces, use and burn times. Each candle is also based on the same intent range as the soul soak and the Glamour Cup 4pk can come as a mix if you are looking for a range of soak and candle combinations:
Glamour Cup
Glamour Cup 4pk
Cloche
Botanical Soul Soak Collections
Our Loving Me collections are an indulgent combination of complementary products beautifully assembled to work with each other or as a gift for that special night or person. Spoil yourself or you and your partner in an immersive and blissful experience.
Soul Soak Essentials
Soul Soaks are a beautiful way to immerse yourself in a pleasurable, uplifting and relaxing experience