This guide will help you get the best possible experience and enjoyment when using palo santo.
Palo Santo is commonly referred to as holy wood and has long been used for its unique scent. When the wood is burnt it emits a complex smoking scent that is a combination of sweet and citrus tones unlike anything else.
Holy wood is renowned for its use in ceremonies as well as for its health benefits and therapeutic cleansing. Vibrant Souls are very proud to work directly with suppliers who take great care in the collection and sustainability of our Palo Santo.
The primary supplier of the Palo Santo offered by Vibrant Souls is naturally harvested from a community in Northern Peru. This community replants thousands of saplings of Palo Santo each year. As it is illegal to cut Palo Santo trees down, all of the trees have naturally fallen and have been laying in the sun for years before being harvested for individual products.
Palo Santo timbers are collected by the surrounding communities and this forms a primary source of income to support that community. The community has in place several systems of checks and balances to make sure that the rules and laws are followed when it comes to the handling of Palo Santo.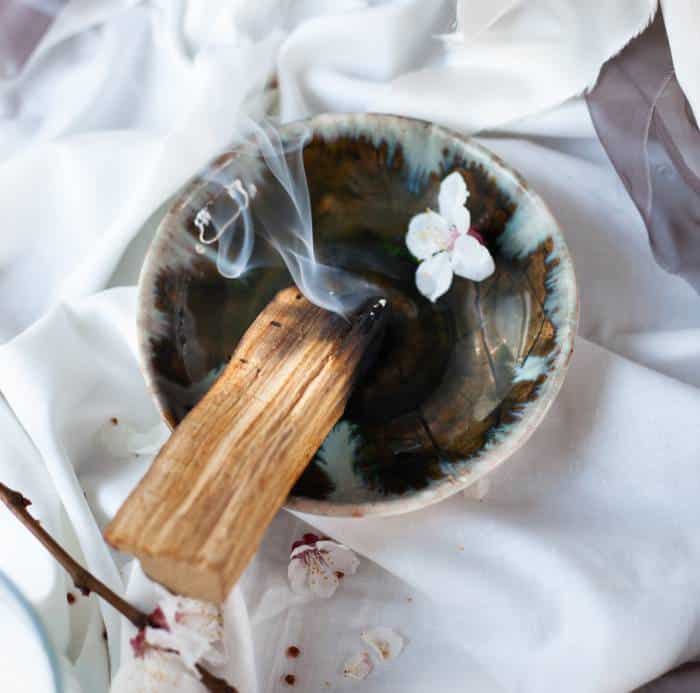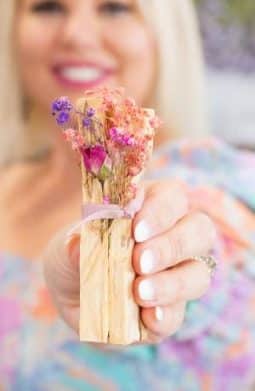 How to use your
Palo Santo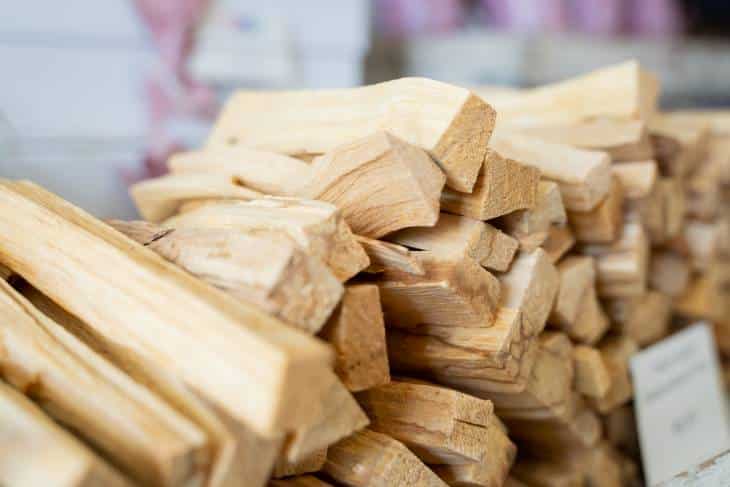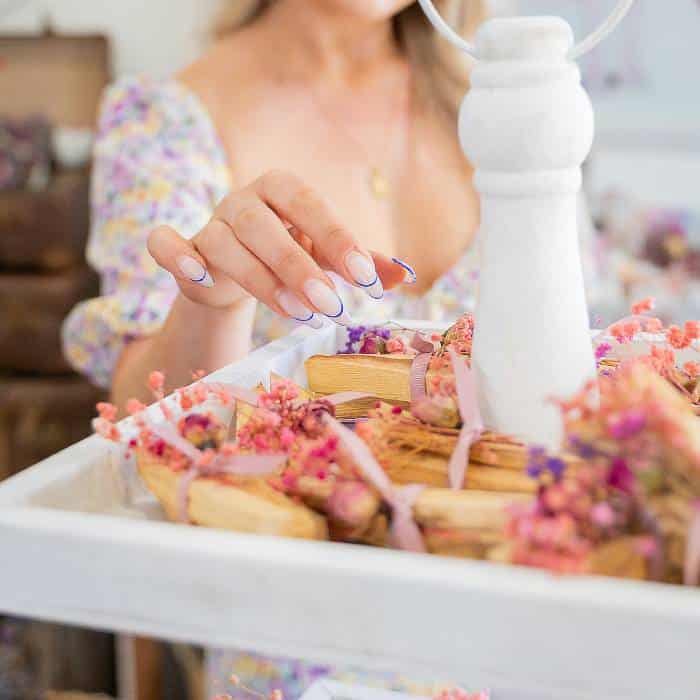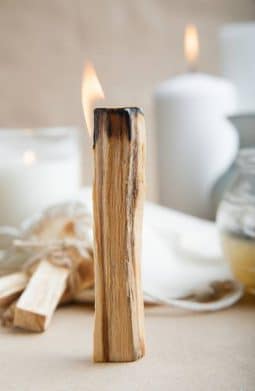 Uses of Palo Santo
Palo Santo is burnt to produce a rich smoke to energetically stimulate and cleanse the surrounding energy, while delivering a heavier grounding effect than that from standard sage cleansing.
Traditionally used by the Incas, Shamans believed that burning Palo Santo allowed them to enter into a place that inspired creativity, brought protection, love, and goodness. It is used against bad energy, to fight for you and bring you good luck.
Something you may not know is that in tropical climates, Palo Santo is burnt for its pleasant, fresh smoke as a natural, chemical-free deterrent to keep away mosquitoes and other flying insects.
Medicinally, Holy Wood has been traditionally been used for relieving common colds, flu symptoms, stress, asthma, headaches, anxiety, depression, inflammation, emotional pain, and more. It is believed to be great for calming the immune and nervous systems for faster recovery of illness.
Burning Instructions
Light your Palo Santo by holding it at 45 degrees and igniting the tip facing the ground. Continue holding downward for approximately 30 seconds to 1 minute until the end glows then blow out the flame. The glowing end will extinguish on its own unless you fan or blow on the ember to keep the smoke going.
When smudging with Palo Santo we always recommend using a Classic or Lavish smudge bowl with Smudging Quartz, as well as a Crystal Energy Smudging Fan. Hold the Palo Santo over the smudging quartz and simply fan to produce the smoke used to strip away and repel the harmful influences and negative energy.
Smudge your area then extinguish when finished.
Vibrant Souls offer both personal and spatial smudging products and our range ensures you have the ability to cleanse and revitalise thoroughly.
Palo Santo Essentials
We recommend the following products when smudging with Palo Santo: